Searching for the Perfect Skirt...
So recently, I have been trying to find a new pencil skirt to add to my wardrobe, since I only have one. I know, I know, who only has one pencil skirt...Well apparently, me, and it is navy blue and on its last leg. The reason why I like pencil skirts is because they fit perfectly for my shape. I have a pear shape, which is small up top and hip, curves, at the bottom very similar to a pear. (for now on a diet and workout regimen trying to lose a few pounds) Any hew, I want to purchase maybe two for now that are neutral colors that I can wear to work that I can dress up or down. So let's take a look at some of my favorites...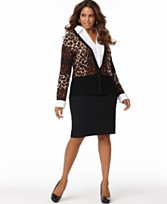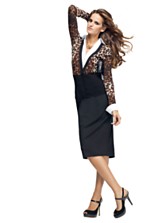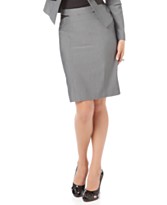 I know I said neutral, but I am really filling this one.
Which one should I purchase?