My take on The First Lady looking Gorgeous!!!
What I like about what first lady Michelle Obama is of course her intelligence first along with a slew of other things, but one that is always mentionable, is of course her classic style. As you all know, it has been hot all around the Country except for..... Alaska....Moving along, I really love her updo hair style because for one it looks so effortless!!! I haven't been able to determine if she is natural as myself or opts for a perm. However, whatever she does with her hair it is classic. Today, I myself have my natural hair pinned up to defeat the heat. Well mostly the humidity..For those of you who aren't aware of what humidity does to natural hair let's just say major shrinkage and frizz..Another thing about updo's in the summer is that it can be very Professional for the office, meetings, weddings etc. (you get my drift) Today was the first day this week that I pinned my hair up and I must say that the compliments are a coming in y'all!! (that's my Paula Deen voice from food network..love her) Anyways, I am particularly in love with dresses and skirts, if you haven't already noticed. This wrap dress that First Lady Michelle is wearing can be worn on all figures. Particularly the wrap dresses tend to make us look smaller because of the waste that is created. I haven't done the research to see where she purchase this dress, but you can definitely find a similar dress at any department store. If your budget doesn't permit then go to my go to spot, which is over course Marshall's and TJ Maxx they never let me down and I am sure they won't let you down either. I have posted some picts of items on sale. (I still haven't gotten my batteries for my camera but I
may
be able to post of a picture of my hair later.) Tell me your thoughts on wrap dresses. Do you wear them to work or are they apart of your wardrobe?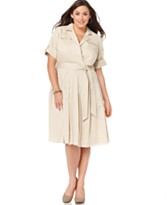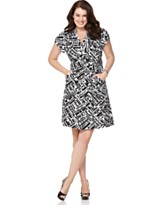 Macy's on sale $34.99 Macy's on sale $48.51 Nordstoms on sale $78.
Nordstroms $128. (I have a dress similar I will have to bring out the closet and share)