Get Ready, Get Set, Go...
Black Friday
Here is the plan;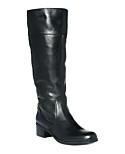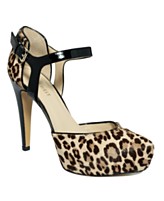 Hit WALMART- I am looking to buy the waffle maker for 2.84.. If I can get this that would be a huge bargain, and of course get some of my holiday shopping done. I will be buying my electronic items from here.
Hit MACY'S- I am looking for a flat pair of black knee boots and leopard shoes. You know all month I have been obsessing over animal print. So I am on the prowl to find a pair of leopard boots for our holiday Christmas Party. An since I will already be in the mall I will check out the Gap, Ann Taylor, Banana Republic, and you get my point...
Hit TARGET- Normally I don't go to target on Black Friday, but that darn lady with the red outfit got me thinking, I might be missing something. Ah yeah we will be a going to Targey..
If you are looking for sales hit the websites before you go out. Sometimes you can get the sale prices online earlier, if you don't want to go out and deal with the crowd. The only thing is that, you have to act fast when you place items in the cart because they sale out quickly.
So that is my black Friday plan, and because I am a fashionista...I will not be updating the blog on Friday, but I will be chiming in on Saturday to report back on all the mayhem and foolishness:)
Happy Shopping!!!
http://localad.walmart.com/Walmart/Entry/Flash?storeref=5447&forceview=y
http://www1.macys.com/campaign/social?campaign_id=192&channel_id=1&bundle_entryPath=/category/shoes