Holiday Gifts for Your Boss Are Here!!!
Are you looking for
Great Gifts for your boss/co-workers. I have found some items that may get you off the Naughty list to the Nice List..Check out my picks....
Do you have a boss/coworker Always complaining about the temperature in the office. For $49. you get get these Club Monaco Tia Gloves from Shop Bop. They are super warm you can keep them on while typing. Great for the office.
Don't know what to get that coworker/boss that loves labels.. Marc Jacobs etc. Look no further I have the perfect gift. Again Shop bop, has a great sale on designer Umbrellas. Prices range from $29. to $58. This is a chic gift that will remind the boss of you every time it rains...
If you really want to make an impression on your boss and you have the extra cash to spend. I say go for the designer ipad case. Just make sure she has an I phone first. Prices range from $48 to $200. My favorite is the Diane Furstenburg. I ordered one for me..shhh our secret.
So you have to get a gift for your boss the Alpha Male.. Well you are in luck because Macy's has the perfect gift.Check out these money clips that won't break your bank, but will boost his ego I mean self-esteem. I would opt for the Donald Trump it has an unspoken word.. Money...Anyway prices range from $29. to $35.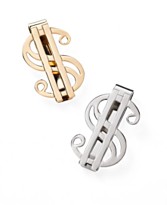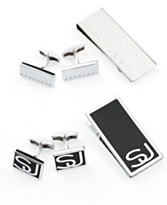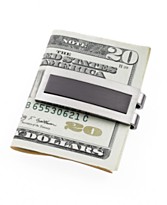 And for those co-workers that you really don't like, but you have to buy a gift for I say head on over to Walmart.com There are many gift that are appropriate and budget friendly. Prices range from $5. to $9.
So do you see anything that you might get your boss/coworkers? If so I want to know about it email me a picture of what you bought and who you gave it to and why.